21. PERSIAN RUGS -- page 21 of 21
Persian Rugs
BELOW: Peraia, Bakshaish, circa 1875. SOLD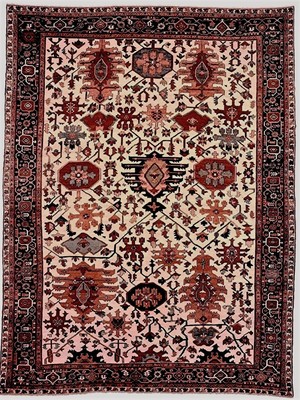 BELOW: Southwest Persia; Khamseh or Qashqa'i, circa 1875-1900 SOLD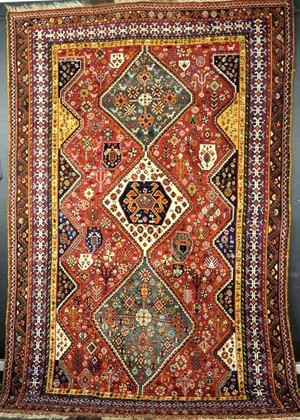 BELOW: Southwest Persia, Lur Tribe, last quarter 19c. 7.4 x 11.6 feet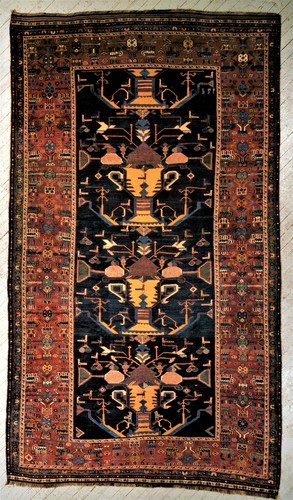 BELOW: Persia, Serapi, circa 1860-75, 11.8 x 14.2 feet.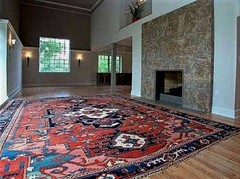 Overall image of Serapi. SOLD
SOLD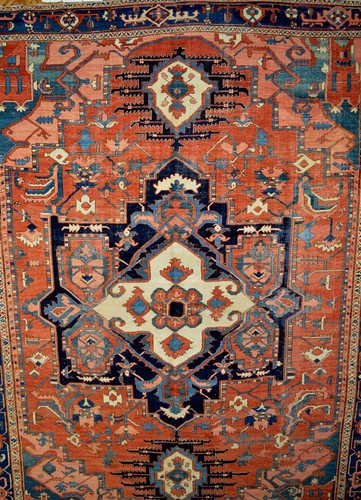 Persia, Sauj Bulagh, Harshang pattern, proto-flamiing palmette subgroup, circa 1700-50. Very rare.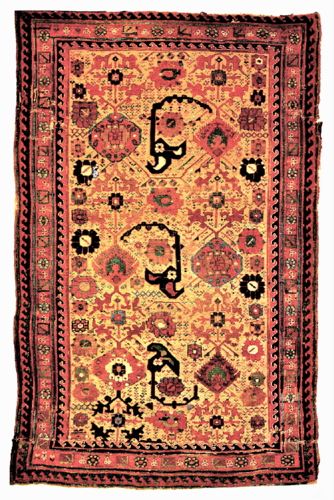 Afshar tribal rug, c 1850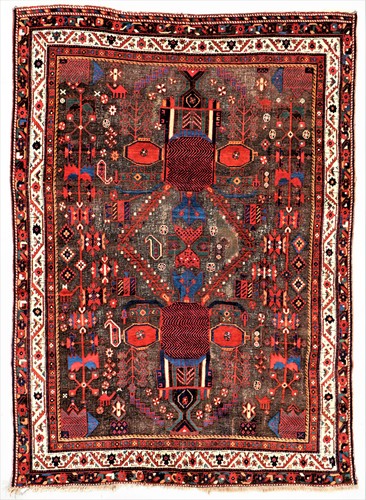 Qashshqa'i Horse Cover with knotted motifs on flatwoven ground, 19c, purchased from Bolour Gallery in Tehran, 1975.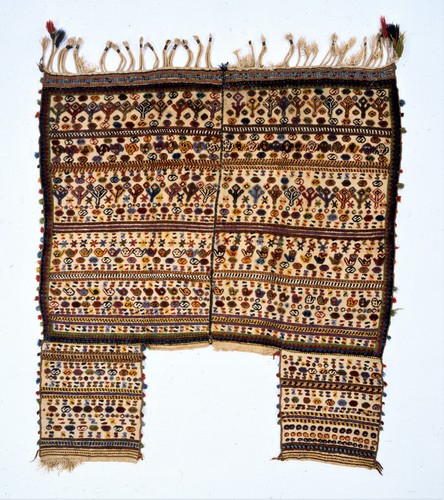 Qashqa'i gabbeh, pile small rug, last quarter 19 c. Sourced from a Qashqa'i tribal village.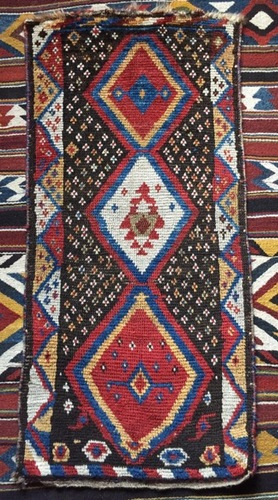 BELOW: Exceptional S. W. Persian tribal rug, circa end of 19c, 3.10 x 5.3 feet.