TURKISH RUGS
Turkish Rugs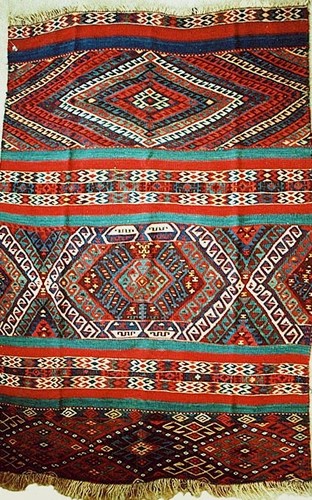 Excellent example of a multiple-technique flatwoven panel with satuyrated dyes and three methods of weaviing, Eastern Anatolian, Kurdish, circa 1890.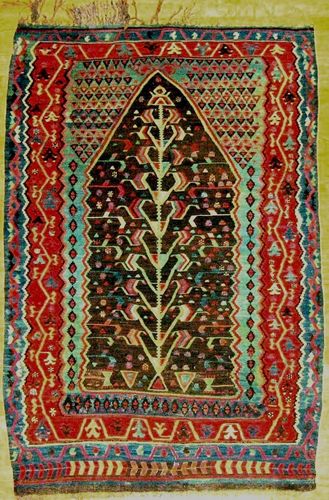 Finely woven small prayer kilim from Western Anatolia, circa 1850. SOLD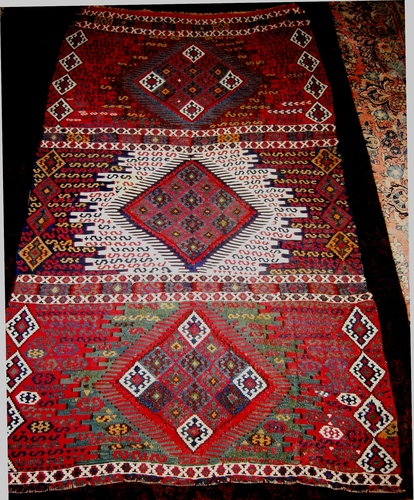 Unuisual and dramatic Kurdish kilim from Eastern Anatolia, possible Erzurum, woven in one loom wifth, approx. 5x8 feet Circa 1850. SOLD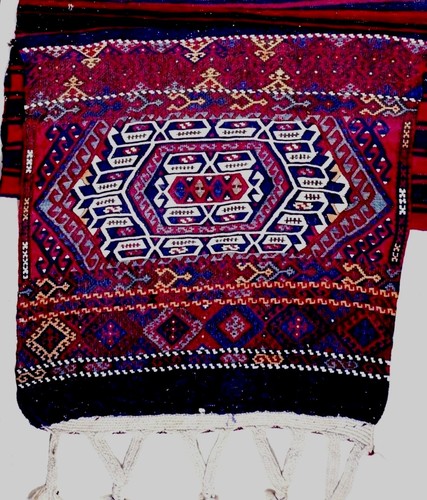 Extremely fine and complete double bags (heybe) woven in weftless sumak with small features in cotton and metal thread. Only one bag face shown, other is attached and identical.